WE TRAIN THE
PROS
ELITE
ENTREPRENEURS
BUSINESS OWNERS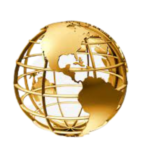 INTERNATIONALLY RECONGISED TRAINING
ACCEDITED TRAINING BY INTERNATIONAL association OF MICROPIGMENTATION
CERTIFICATE IN brow microblading COSMETIC TATTOOING -online
LEARN HOW TO CREATE THE most natural brow cosmetic tattoo options sort after by the majority of clients – not artists.
Microbalding can create a passive income! In just a few clients a week a few hours a day you can be making a healthy living! 
Our curriculum was meticulously developed and approved by industry experts, ensuring you're getting the industry's most cutting-edge instruction.
OVER 40 online video modules taught by institute of ink's & founder Danii Bennion bring that curriculum to life, taking students through how to create microblading brows.
Institute of ink's online courses are designed to accommodate your needs, whether you have a busy schedule or learn better in a self-paced environment.
CERTIFICATE IN LIP COSMETIC TATTOOING – online
Learn how to create the ultimate lip tattoo; Explore different lip cosmetic tattoo options Lip Tint, Lip Blush, Full lip tattoo and how Ombre and shaded liner are performed . The concept of this lip tattooing is to restore the colour and keep the lip's edge or vermillion border smooth. In this course you will learn how to give lips a fuller, fresh, plump look and bring colour back to life.
During this popular online lip cosmetic tattoo course you will be guided through the fundamentals of the some of the most popular lip cosmetic tattooing techniques.
Lip Design

Outline Techniques

Shading Techniques
In this course we cover the health and safety, digital tattoo machine set up and settings, colour and pigment theory, lip shaping and measuring, soft blush effect and touch up techniques, along with the essential after care and colour corrections.
CERTIFICATE IN EYELINER  COSMETIC TATTOOING
LEARN HOW TO CREATE THE STUNNING EYELINER. DEFINE EYES.
 YOU WILL BE GUIDED THROUGH THE FUNDAMENTALS OF THE SOME OF THE MOST POPULAR EYELINER COSMETIC TATTOOING TECHNIQUES OF 2022.
TOP LASH LINE ENHANCHMENT 

BOTTOM LASH LINE ENHANCEMENT 
THICKER EYELINER TECHNIQUES
IN THIS COURSE WE COVER THE HEALTH AND SAFETY, DIGITAL TATTOO MACHINE SET UP AND SETTINGS, COLOUR AND PIGMENT THEORY, LIP SHAPING AND MEASURING, SOFT BLUSH EFFECT AND TOUCH UP TECHNIQUES, ALONG WITH THE ESSENTIAL AFTER CARE AND COLOUR CORRECTIONS.